Well, hello there!
We are thrilled you've stopped by!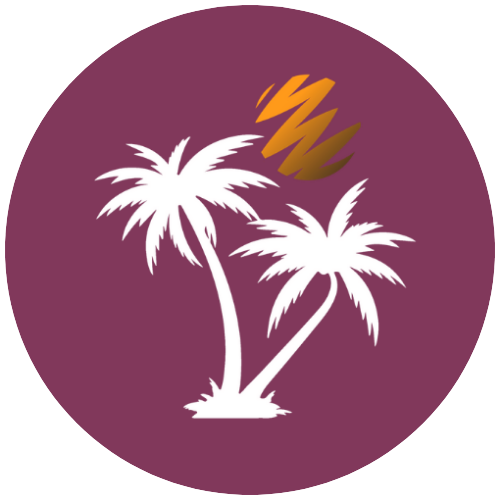 In today's age when you can book anything with a click of a fingertip, we greatly appreciate you taking a moment for us to share a bit about the value of booking your next trip to Sandals or Beaches through Reliant Destinations.
For us, it is rather simple: luxury starts with service. There are thousands of travel companies out there, but just take a quick glance online and you'll quickly find quality concerns with most. Indeed, this easily occurs when the personal touch is lost. This is where we step in!
At Reliant Destinations, we are always thrilled to assist couples, families, and friends explore the beautiful Caribbean with our exclusive partners: Sandals & Beaches Resorts!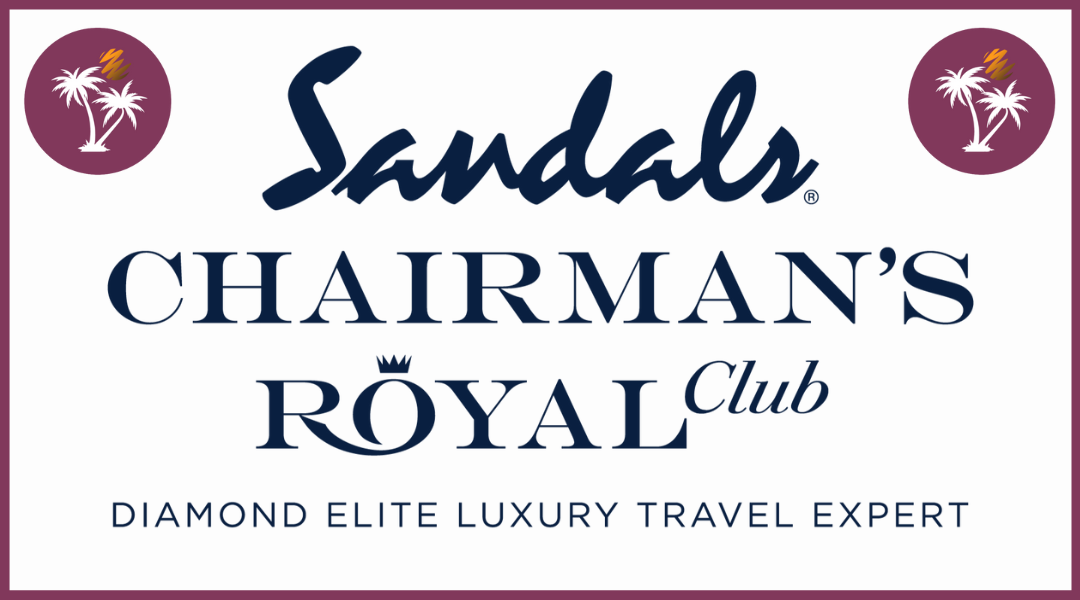 Here's a quick summary of why you might consider booking your next trip with Reliant Destinations:
Unlike many agencies, we are not promoting products off of brochures. These are resorts which we have physically inspected for quality; in fact, we even have a YouTube channel where we walk you around various resorts in person – some even in 360° virtual reality!

We personally visit and audit every Sandals & Beaches Resort – most once or more per year! We are always up-front with clients about the best things, but also alternatives and aren't shy to steer you away from something might not be the best fit.

Our accolades are endless, but we are most proud to be a honored part of the Chairman's Royal Club (CRC), recognized at the very top of this program as a Diamond Elite member. Indeed, we are delighted to stand with less than 5 other entities out of more than 90,000 travel businesses in the USA. We serve on a dedicated board of the top service partners that advise the CEO/Chairman/VP at Sandals. Quite simply, this means that we have achieved the highest standards of knowledge on the product and are amongst the the top sales and servicing entities in the world! You can check us out in the press here.

All of our packages are bonded and protected, as required by law and we are CLIA/IATAN recognized. We are also part of a consortium host that has over 8,000 agents and has been around since 1992 – yup, that means that you have double protection on all servicing!

When you book directly with Sandals, you aren't maximizing your value. Rather, when booking with Reliant Destinations, we are able to not only help you find the best deal, but ensure you are getting great value for money. Our clients also regularly receive added benefits, additional concierge services, and extra trip support from our team – all at no extra charge!

Did you know that the prices we offer for Sandals products will never cost more than Sandals direct and, in fact, comes with a complimentary enhanced service?!

Here's but just one of many examples of what our clients say about booking with us (you can also view testimonials here):
"Addison & Team, I want to thank you for assisting us with our stay at Sandals Montego Bay. This was our first experience with the Sandals brand. I did not know what to expect, however, I did not expect the level of service we received at the resort. Your reviews on YouTube are excellent, and that still did not prepare us for the stay we had. The Butler service was one of the best decisions we made. Our Butlers, Omar and Aaron, helped us quickly to know all the resort had to offer. If it were not for them, I am sure we would have found out but at a much later time during our trip. Their service was unmatched, setups at the beach, taking care of the logistics for our excursions, and so much more. We went for my wife Rose's 40th birthday and the bar was set very high and that was made possible by you all. Thank You again for all your work with Reliant Destinations and Mr TraveLux on YouTube. I can not say it enough, Thank You. ~ Ben & Rose D."
About The CEO: Addison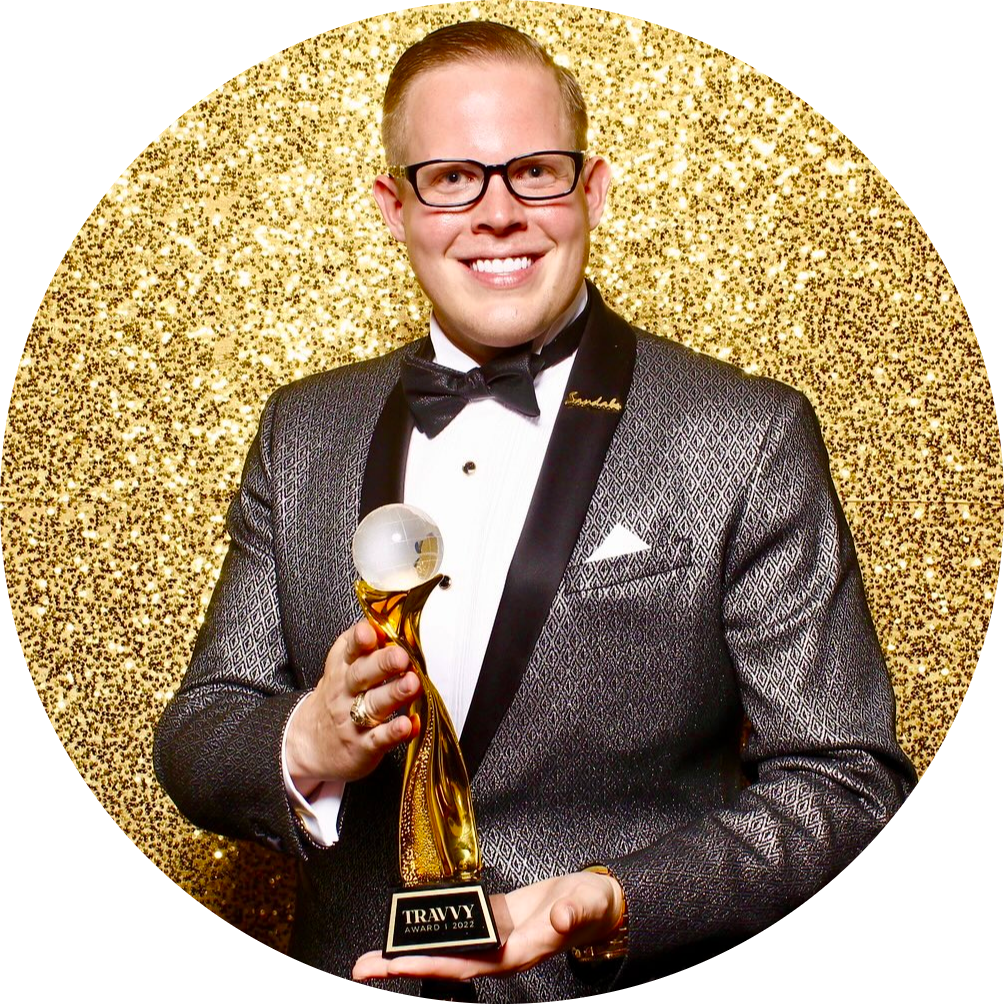 Addison is the proud founder and CEO of Reliant Destinations, a brand he dearly loves. Deeply in awe of the amazing opportunities continuously presented by Sandals & Beaches Resorts, choosing to specialize exclusively with the brand was an easy choice. 
His motto is simple: travel inspires each of us to think above and beyond, be more caring and compassionate individuals, and appreciate the many diversities of life. Having recently celebrated travel to the 138th country on this globe, you will be hard-pressed to find many individuals who appreciate the nuances of travel as much as Addison. 
As a father of two young boys, nothing brings him greater joy than showing them new destinations and living life anew though their eyes! Whether having breakfast with them at the top of the world's tallest building in Dubai, or enjoying a relaxing family vacation at his favorite family resort (Beaches Turks & Caicos), there is always more life to experience together!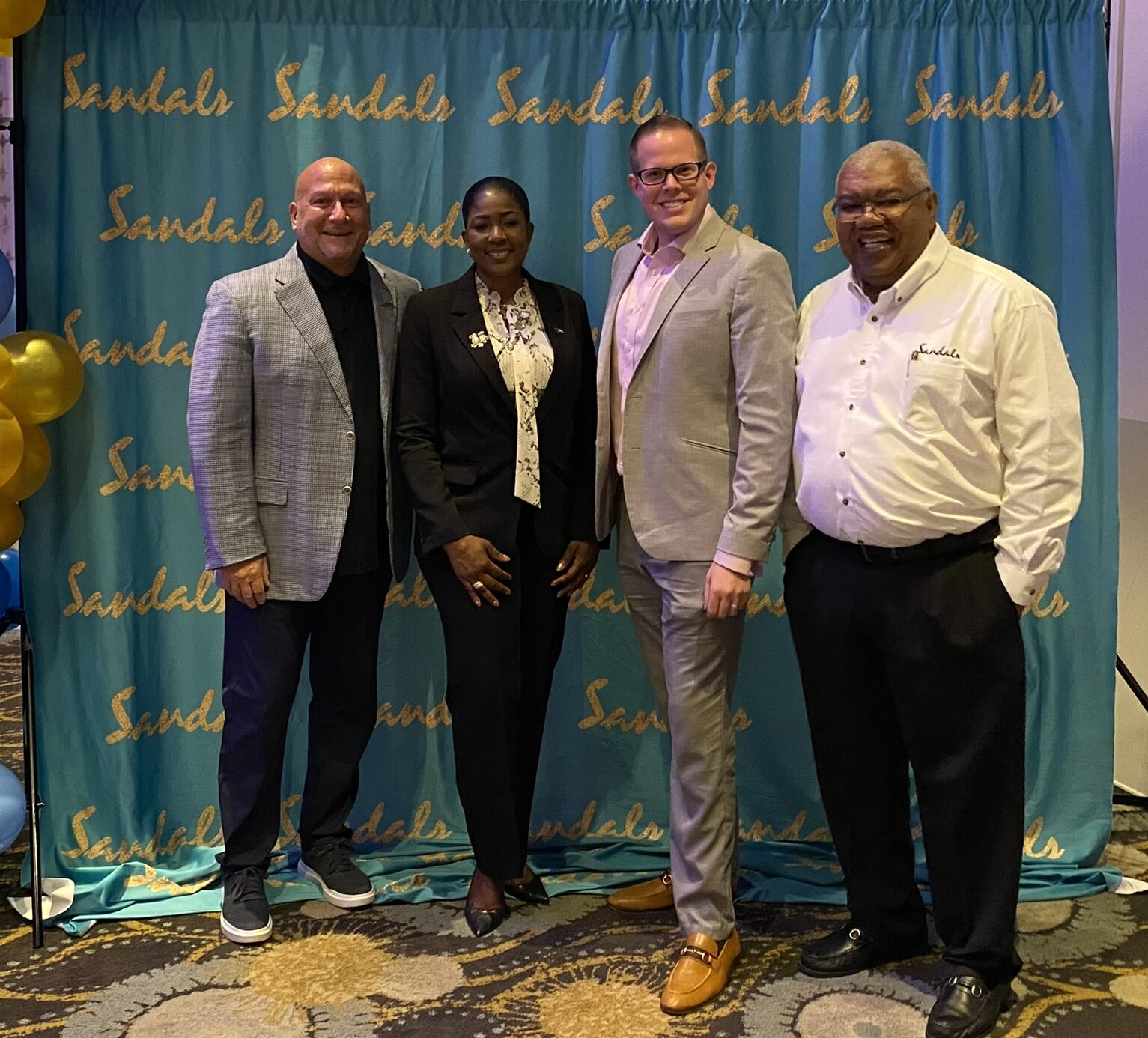 With international business degrees ranging from diplomas through doctorate level from universities in 4 countries, education is immensely important to Addison. Through a framework of experiential learning and gleaning business ideas from mentorship with industry leaders, he attributes much of business success and enjoys giving back to the learning community by coaching young entrepreneurs and young rising leaders.
Whether owning a dessert restaurant brand in England, consulting for pizza restaurants in Ireland, or owning a British travel entity, the diverse array of business experiences set the scene perfectly for the success of Reliant Destinations. For Addison, the immense inclusions, quality of service, and the stunning environments of the various Sandals Resorts produce his spectacular recommendation and close-knit partnership with this brand.
Here's what Danielle, one of our recent clients at Sandals Ochi had to say about working with Addison:
What can I say? Addison was absolutely amazing from start to finish. I told him what we wanted from our honeymoon and he looked into lots of options and presented these to us via video which was a nice touch. I had SO many questions as I'm a bit of a control freak and like to know everything about the finer details. He was SO knowledgeable and answered everything. He made me feel comfortable even when I was asking hundreds of questions! Nothing was too much even when I decided I wanted to look at even more options. He is extremely good at what he does and would recommend booking through Addison to everyone! Finally, his honesty and transparency is second to none. You don't feel pressured to make a decision quickly if you're not sure it's right and he will search and search for you until he has found your dream! I cannot thank him enough and I'm now very excited for our honeymoon! Thanks Addison!!

Executive Assistant Highlight: Morgan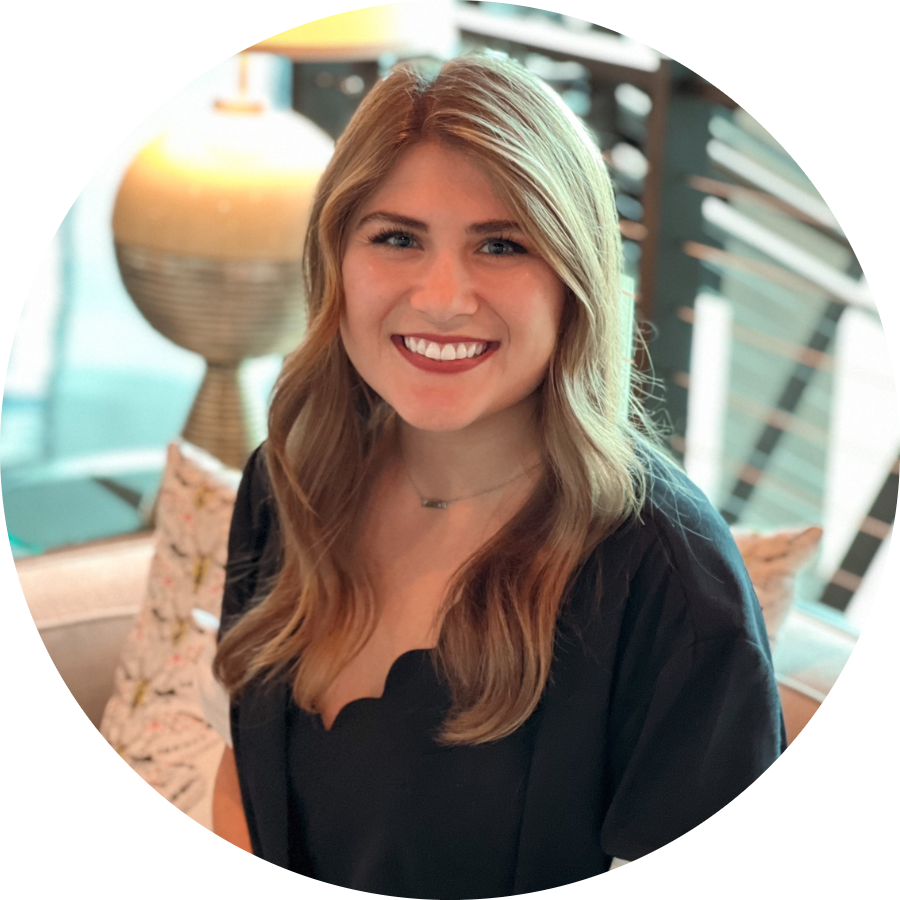 Though fairly new to the company, Morgan has already visited most of the Sandals and Beaches resorts and is always raving around how special these resorts have become to her. They truly do provide a service beyond anything she had previously experienced and we hope that after you visit, you will also say the same!  
Married to Kaleb, Morgan and her husband love exploring new places and cultures throughout the world together! As high school sweethearts, they have been traveling together since high school and have come to learn how amazing it can be to experience all the beauty the world has to offer with the person you love. Now, she gets to help others do the same with the resorts of the tagline: "love is all you need"! 
Furthermore, working with Reliant Destinations, she quickly learned how uniquely Addison works alongside clients, compared to others in the industry. Starting the role with an intense, multi-month memorization and information-overload session, Addison poured in all of his learned knowledge into Morgan to make her more than just another Executive Assistant – a true Sandals & Beaches expert. So, you know that anytime you are dealing with Morgan, she has truly been trained to be the best! 
Her favorite resort is Sandals Regency La Toc due to the amazing cliffside views over the stunning island of St. Lucia!
Morgan is a very appreciated part of the Reliant Destinations family and is eager to continue helping thousands of you experience the Caribbean to its fullest!