Sandals Free Honeymoon Package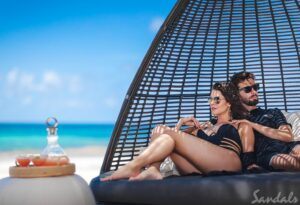 Are you getting married?
If so, a massive congratulations!!!
We are a bit sweet on romance here at Reliant Destinations and are one of the world's leading honeymoon experts.
In fact, I would love to personally assist you to ensure that you have the most magical honeymoon experience possible. Even if Sandals Resorts aren't the perfect thing for your honeymoon, I'm happy to tap into my access of thousands of options across the globe to make sure your experience brings a lifetime of amazing memories.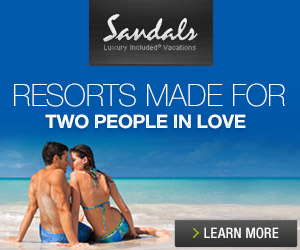 Now, if you're thinking to get married at Sandals, I have something really special in store for you.
Not only do you receive the personal concierge planning services of myself and my team, but I also work to ensure that you have the very best package available.
From the best room to the guaranteed best rate, when it comes to your honeymoon, I've got you covered.
Even more, we've partnered with Sandals to offer some extra honeymoon benefits for you lovebirds!
If you book a Sandals honeymoon with my team or I and are headed there within 30 days of your wedding date, we'll tack on a special honeymoon package of some extra freebies to make your stay just that much more amazing.

To take advantage of this exciting offer, you only need to meet the below criteria:
Book a Sandals package of 7 nights or longer through myself or one of my team at Reliant Destinations
Have your Sandals package booked within 30 days of your wedding date
Upload proof of wedding via a easy portal link that we provide.
Waltz up in resort with a copy of your marriage license/certificate
…and it's as simple as that!
Questions? Want to know more? Don't hesitate to contact me personally; I would love to help.