Sandals Accommodations – Rooms & Suites
When you stay at the world's only luxury-included resorts, the options are limitless.
Did you know that with the exception of two resorts, all Sandals resorts have 3 luxury levels: Luxury, Club Sandals, and Butler Elite? At Royal Barbados and Emerald Bay, you'll find only the top two tiers.
At the entry level of accommodation at Sandals, you'll still be living in luxury. For those wanting to experience Sandals but the purse strings are a bit tight, this might be a suitable option. Keep in mind that this level will vary from resort to resort. For example, Sandals Ochi entry level rooms could use a refurbishment, so if you're taking the entry level room, you're choosing this for the massive resort amenities over the room. However, somewhere like Sandals Grenada has luxury level rooms that are gorgeous – perhaps even more beautiful than some upper level suites at other resorts.
Even at the lowest price point, here are some of the benefits you will typically find at this level:
Sandals Customized Tranquility Blissful King-Sized Beds & Mahogany Frames
Daily Turndown Service
Premium All-Inclusive Benefits
Access To All Restaurants
Air Conditioning
Large Backlit Mirrors
Bellman Services
His/Her Vanity Setup
Spa-Style Bathrooms
Mini-fridge (Sodas, juice, water, etc)
Click here to learn more about luxury accommodations. 
In my honest opinion, Club Sandals is where it really starts. It is rarely a large upgrade cost in any resort and I'm a firm believer that the benefits are well worth the small upgrade cost. Not only do you typically have a nicer room or suite, but you also receive a massive array of benefits that make this level stand out. With the exception of Sandals Ochi (where we recommend Butler suites only), Club Sandals is a great starting option at any Sandals resort.
Minibar in room. Dedicated Concierges. Priority dining reservations. Dedicated Lounge.
Just a little to whet your appetite!
Click here to learn more about Club Sandals and the many inclusions!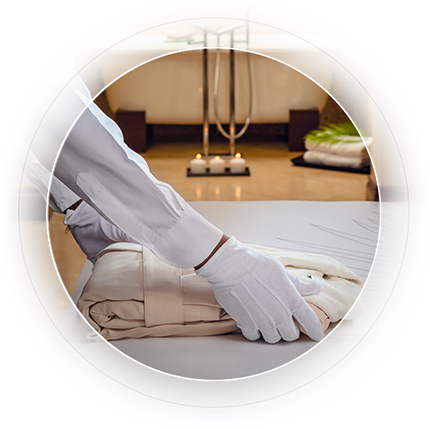 For those looking for a really special experience, I cannot recommend the Butler Elite level enough!
Besides receiving all benefits of the aforementioned two service levels, you unlock a massive range of really special amenities and privileges with a Butler suite.
Personal Butler Services. 24 Hour Room Service. Private Balcony Dining. Top-Level Suites.
The list goes on!
Click here to learn more about Butler Elite suites and what makes this a truly special choice!